Deprecated
: Function WP_Query được gọi với một tham số đã bị
loại bỏ
kể từ phiên bản 3.1.0! Hãy sử dụng
ignore_sticky_posts
thay cho
caller_get_posts
(sẽ sớm bị loại bỏ) in
/home/nhdic1rb/domains/dichthuatchaua.com/public_html/en/wp-includes/functions.php
on line
5697
Focus Asia Service of Translation and Interpretation has significantly achieved reputation over the years in the fields of Translation, interpretation, Vietnamese language and culture teaching for foreigners and oversea students. Our motto are: Best quality, best price, fastest and most confidential. Our company has lived up expectations of the prissiest customers who always regard effectiveness, accuracy and precision as well as quality of the project as the top priority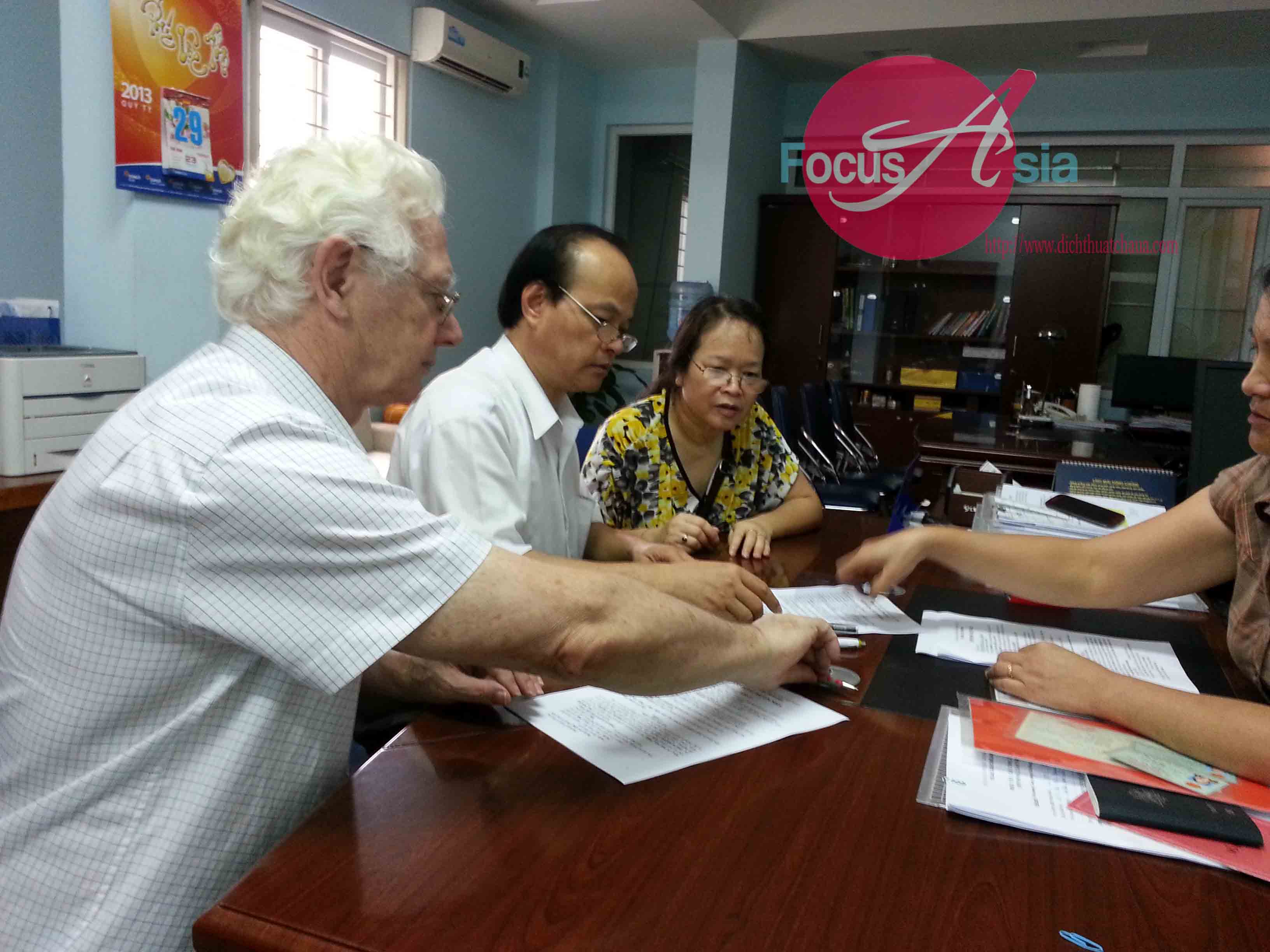 (Notarized Translation is carried out by Focus Asia Services of Translation and Interpreting )Translation
Translation
It is a special process of language that not easily transmitted verbally and at various grades. We have performed a variety of languages:
English, French, German, Russian, Romanian, Bulgarian, Hungarian, Chinese, Japanese, Korean, Thai, Laos, Cambodian, Spanish, Portuguese, Dutch, Finnish, Swedish, Danish, Norwegian, Arabian, Italian, Belgian, etc
or Two-way translation: English – German, English –French, English – Chinese, English- Japaneses, …and vice versa.
In any case,  our company always makes correct and full content of original documents meeting the demand of individuals and agencies of high profession and assure set duration. We have been highly appreciated by customers for the best quality of translations.
Interpretation
It requires high professional capacity of doers, besides competent language,  interpreters will be the master of the field he is doing.  FOCUS ASIA SERVICES OF TRANSLATION AND INTERPRETATION  can provide customers interpreters in a various lines: business negotiation between partners, seminar- conference (cabin interpretation) and tourist guide of many languages for individuals, companies or groups from different countries. These services will be best in price, time and precision. Interpreters and tourist guides of our company will satisfy customer's needs in their business, vacation both domestically and internationally.
Training
Merging the trend of development and integration, FOCUS ASIA SERVICES OF TRANSLATION AND INTERPRETATION  has established a Center for Vietnamese Teaching for Foreigners for many years. Via trainee's language method, FOCUS ASIA SERVICE OF TRANSLATION AND INTERPRETATION's Training has  drawn attentions of many foreigners coming from: England, France, Germany, Russia, China, Korea, Japan, Malaysia, Indonesia etc.
The trainees come here with their various purposes: finding and understanding the country, culture, people of Vietnam, learning to seek business chance and investment in a promising area. Especially, Vietnam is highly appreciated by many world's economists as potential land for all fields such as: Industry, Construction, IT, finance and banking, tourism, etc.
Center for Vietnamese language and Culture teaching for Foreigners is considered as a high- quality center of Vietnam bringing Vietnamese knowledge quickly for short- term and long- term trainees. Curriculum is available, full and professional for all people. Trainees may attend a course in the Center, at home or agency. In addition, an attractive program named "Study Tour" is available for one week or at discretion's trainees. Details as follows:  learn in the morning – take a tour in the afternoon.This type is mainly used for tourist learners.  Via Vietnamese teachers, you can have a chance to explore the culture, language, people and history of Vietnam. Each lesson is deemed as cultural exchange between people and people, country and country.
All trainees are welcomed warmly by FOCUS ASIA SERVICE OF TRANSLATION AND INTERPRETATION  with hospitality and enthusiasm and left unforgettable impressions after completion of every course.
Contact us to have the best services!