Deprecated
: Function WP_Query được gọi với một tham số đã bị
loại bỏ
kể từ phiên bản 3.1.0! Hãy sử dụng
ignore_sticky_posts
thay cho
caller_get_posts
(sẽ sớm bị loại bỏ) in
/home/nhdic1rb/domains/dichthuatchaua.com/public_html/en/wp-includes/functions.php
on line
5667
 ENGLISH – JAPANESE TRANSLATION OF COMPANY PROFILE FOR IKKA TECHNOLOGY CO., LTD (VIETNAM)
About IKKA Technology (Vietnam) Co., Ltd.
IKKA Technology (Vietnam) Co., Ltd. is a limited liability company established by owner DAICHII KASEI CO.LTD. Ikka Technology (Vietnam) Co., Ltd., established on June 23, 2008 with tax code 0800454588, currently registered for business at Tan Truong Industrial Park, Tan Truong Commune, Cam Giang District, Hai Duong Province .
IKKA Vietnam Technology Co., Ltd specializes in manufacturing, trading, processing plastic and metal parts and details for cars, motorcycles, office equipment.
Asia Translation has cooperated with IKKA Technology Co., Ltd (Vietnam) since 2017, and provides translation of business documents such as translation of company charter, business registration, entrustment minutes, contract agreement into Japanese and into English, or from English to Japanese . Asia always accompanies IKKA Technology Co., Ltd (Vietnam) in all tasks and is trusted to deliver important documents of partner companies.
Document translation process for IKKA Technology Co., Ltd (Vietnam)
At Asian Translation, everything has been clearly defined in terms of way and how to do it. To professionalize service and bring the best experience to customers. Below will be the process of notarized translation of company documents into Russian  from the time we receive the information until the time of completing this translation project.
Analysis and quotation
Right from the quotation stage, we analyze the requirements against the expectations of IKKA Technology and plan the exact costs and deadlines required to complete the scope of work. We also agree with IKKA Technology on the specific content to be translated, the transfer format of the translation, the translation glossary according to the specialty of your business, if any.
Translating the content
We use a team of translators with expertise and experience of more than 10 years in the field of economics and commerce. Make sure to translate the client's content in Japanese and English languages ​​and culturally appropriate for the target users.
Translation handover
For notarized translation of company documents into English and Japanese, the translation can be delivered in one of the following formats: Word, Excel, and PDF files for customers to edit or print out and publish. .
The project of translating documents for IKKA Technology Co., Ltd (Vietnam) is one of the big projects of Asia Translation.
Why Asia Translation is the company profile translation service provider of IKKA Technology (Vietnam) Co., Ltd.?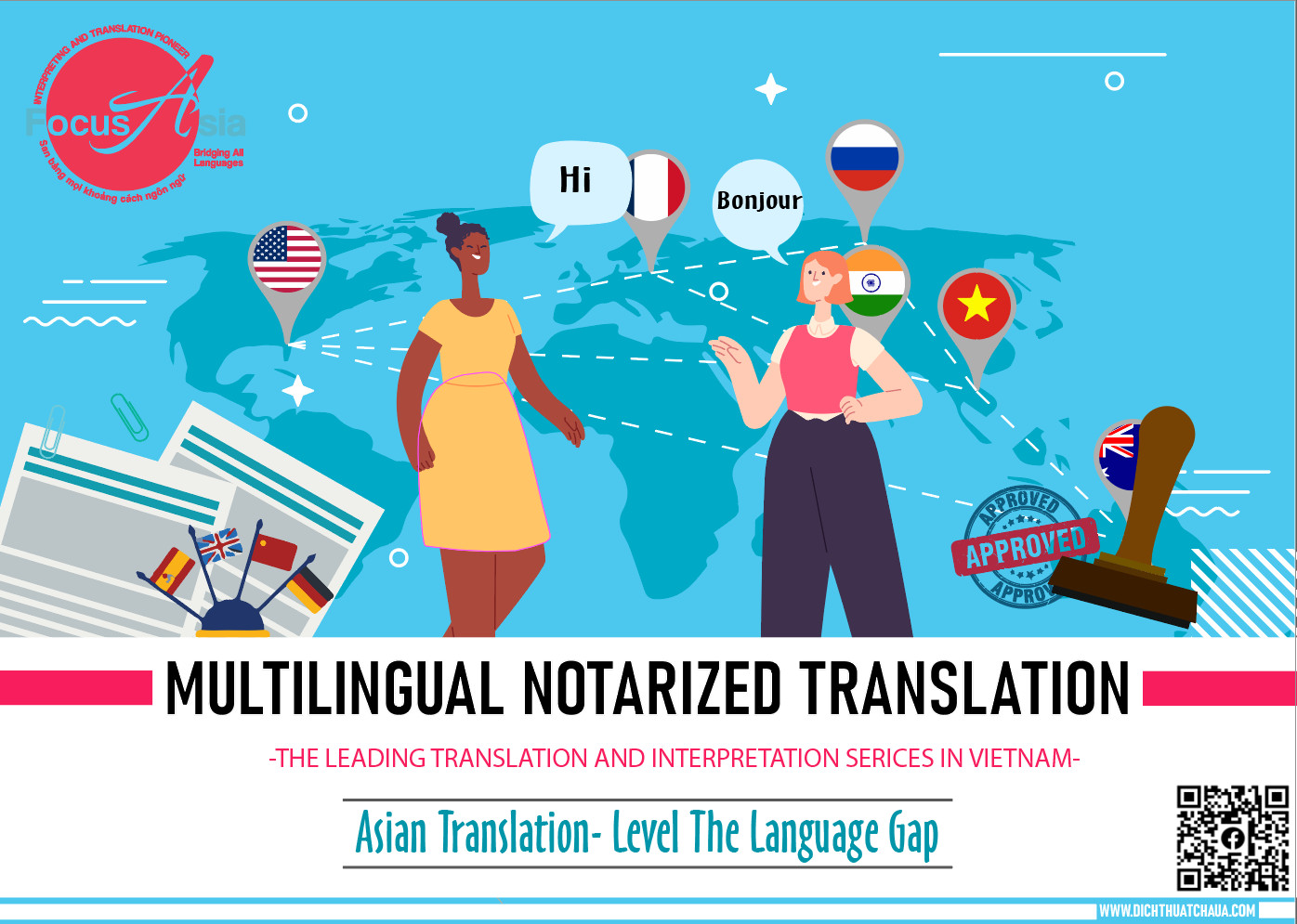 Experience
With more than 20 years of experience, Asia Translation has won the trust and satisfaction of more than 43,000 Enterprises and Organizations, large and small globally; Successfully implemented more than 124,000 language projects.
Personnel
More than 1000 employees and collaborators globally with high qualifications, over 5 years of translation experience
100% of translators have knowledge of economics, law, finance and banking, …, ensuring the highest accuracy of translations.
100% of the translators are native speakers, from Bachelor to Doctorate, rigorously selected (DISC behavioral assessment interview, IQ & EQ interview).
The Project Quality Management team is well-trained and experienced.
Service
24/7 consultation. Quick quote, after 15-20 minutes. Deliver documents to the place, notarize and issue invoices as required.
Free trial translation, directly check the quality of the translator.
Commitment to documents is 100% confidential with the contract
Translation of all specialized document formats: images, text, videos, design files,…
Optimal cost
We meet all the
translation and interpretation
needs of all customers from individuals to large and small businesses. If you are in need of translation of multilingual documents, please contact
Asia Translation
immediately for a completely free consultation!