Deprecated
: Function WP_Query được gọi với một tham số đã bị
loại bỏ
kể từ phiên bản 3.1.0! Hãy sử dụng
ignore_sticky_posts
thay cho
caller_get_posts
(sẽ sớm bị loại bỏ) in
/home/nhdic1rb/domains/dichthuatchaua.com/public_html/en/wp-includes/functions.php
on line
5697
Provide The Interpretation at the Factory
Factory interpreting is a type of interpreting where the interpreter must be present directly at the agency, factory, factory, etc. to become the "middle man", capturing the content and conveying the message back and forth for two or more individuals while they exchange and discuss work-related issues.
Topics covered in the interpreting session are usually some content such as: Production lines, technical machinery, construction progress, structural materials, product manuals, staff training, and training in occupational safety… Therefore, interpreters need to have extensive knowledge in related industries and have many years of working experience.
In recent years with the policy of opening up and integrating, Vietnam is becoming an ideal investment place for countries around the world. The increasing number of factories and workshops with the diversity of industries has caused many difficulties for business owners in finding suitable interpreters.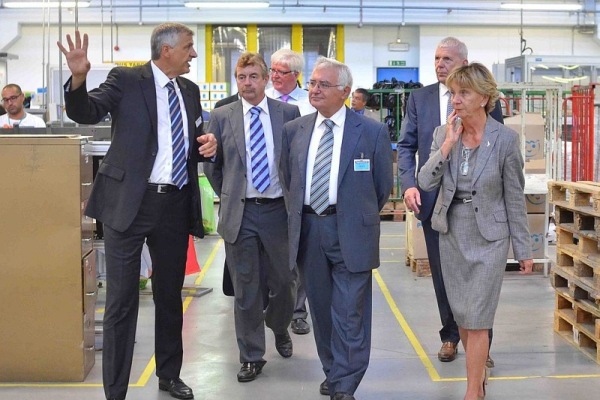 6 criteria for choosing a factory interpreter!
Extensive translation experience
Have worked for many years in a related industry
The ability to speak fluently
Capturing and handling situations quickly
Professional working style
Discipline and responsibility at work
Have good health, good pressure
Asian Interpretation
operates with the criterion of putting the word "Prestige" on the top, that's why the company's staffs and employees absolutely follow the scientific and professional working process, put the interests of the company first. of the customer above all else. We understand that your success is also the strongest motivation to help us develop in the future.
Why should choose Interpretation services of Asia Company?
For more than 20 years, customers have voted as the number 1 translation and interpretation service provider in Vietnam.
100% of customers are satisfied with the service.
Owning 500 good interpreters are always ready to serve you
Interpreters have at least 5 years of professional experience.
Ability to translate more than 30 languages, 58 different specialties.
Competitive service costs.
Customer information is strictly confidential.
To find the right factory interpreter, please pick up the phone and call us immediately. All your questions will be answered in the shortest time.