Deprecated
: Function WP_Query được gọi với một tham số đã bị
loại bỏ
kể từ phiên bản 3.1.0! Hãy sử dụng
ignore_sticky_posts
thay cho
caller_get_posts
(sẽ sớm bị loại bỏ) in
/home/nhdic1rb/domains/dichthuatchaua.com/public_html/en/wp-includes/functions.php
on line
5697
Professional Translation of Company profile
Asia Translation Company
is a unit specializing in providing translation services for company profiles for large domestic and foreign corporations and companies. We specialize in translation of company profile from Vietnamese to English, Japanese, Chinese, Korean.. The translation profile is beautifully presented, using standard specialized terms,
What is a Company profile?
The company profile, also known as the profile book, will be designed in the form of a small book, consisting of many A4 pages – and presented in the form of images accompanying the content. Competency profile will provide summary information about the company, business areas, differences, products – services and projects the company has implemented. In general, the company profile plays an important role in selling and transmitting information to customers, partners, investors, and contractors. In addition, the company profile is also considered as one of the very important marketing documents to help promote the image and information of the business to everyone in the most effective way.
In the past, capacity profiles were used a lot in bidding for construction projects, in order to prove the company's ability with efficiency through works and projects. Today, it has been used more commonly in all fields and industries to maximize marketing effectiveness.
Translating company profile into different languages
In recent years, especially since Vietnam opened its economy and joined the WTO, the need to translate company profile into different languages ​​has become an indispensable part of the activities of many business organizations. corporations, companies in Vietnam and around the world. With a team of translators and interpreters who have participated in many large projects, we always receive high appreciation from customers. If you have a need to translate company profile, please choose to
contact us
, we believe you will be satisfied. The translation is accurate, the style is smooth but still adheres to the terms of each specialized specialty, the local language standards, good specialized knowledge, and timely delivery of documents.
Translating company profile into English
Translate company profile into French
Translating company profile into German
Translating company profile into Russian
Translating company profile into Japanese
Translating company profile into Chinese
Translating company profile into Korean
Why should you translate your company profile at Asia Translation?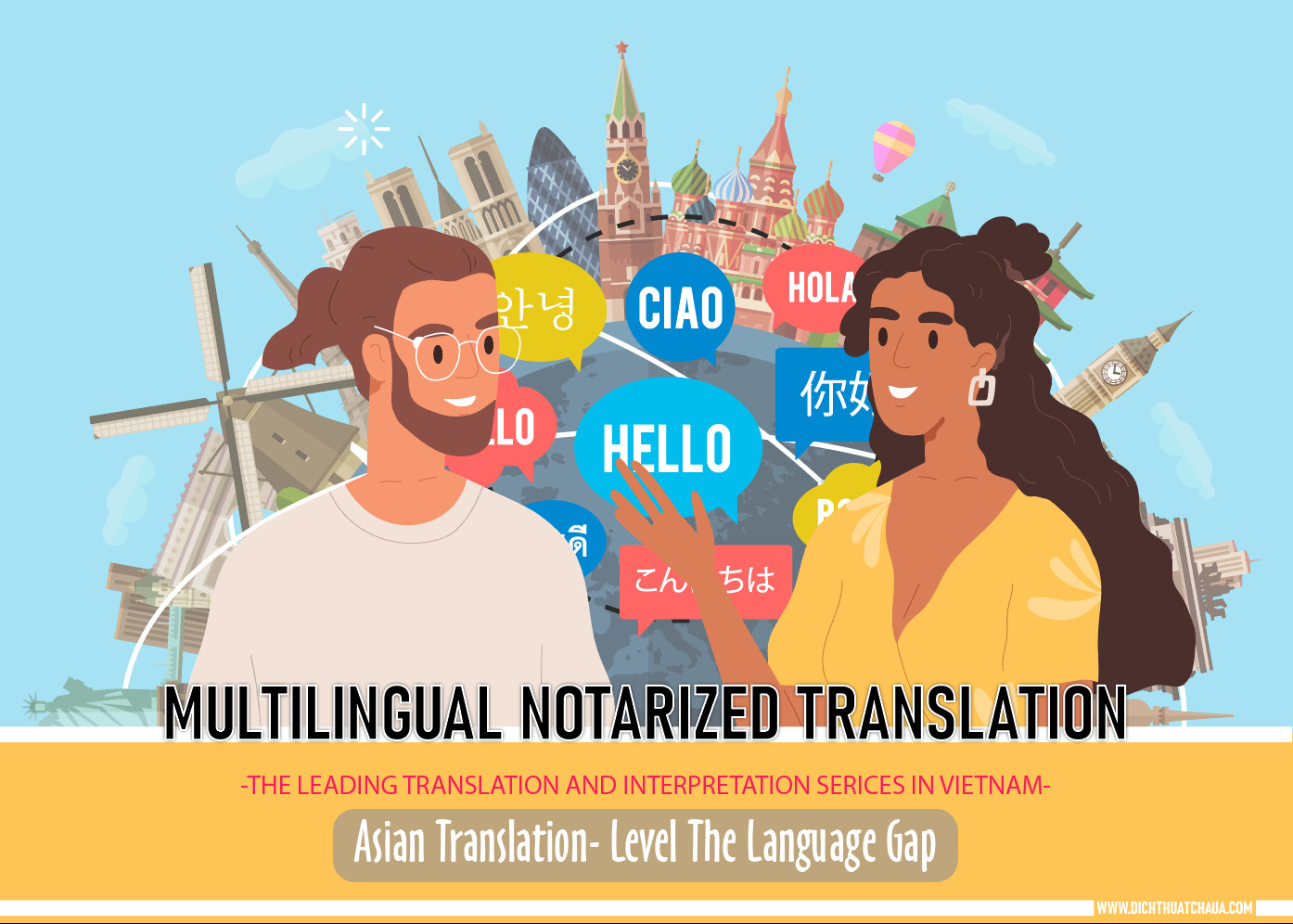 Experience
With more than 20 years of experience,
Asia Translation
has won the trust and satisfaction of more than 43,000 Enterprises and Organizations, large and small globally; Successfully implemented more than 124,000 language projects.
Personnel
More than 1000 employees and collaborators globally with high professional qualifications, over 5 years of contract translation experience.
100% of translators have knowledge of economics, law, finance and banking, …, ensuring the highest accuracy of translations.
100% of translators are native speakers, from Bachelor to Doctorate, and are rigorously selected (DISC behavioral assessment interview, IQ & EQ interview).
The Project Quality Management team is well-trained and experienced.
Service
24/7 consultation. Quick quote, after 15-20 minutes. Deliver documents to the place, notarize and issue invoices as required.
Free trial translation, directly check the quality of the translator.
Commitment to documents is 100% confidential with the contract.
Translation of all specialized document formats: images, text, videos, design files,…
Optimal cost
Save up to 50% on costs for subsequent translations thanks to Trados & Translation Memory technology.
Many cost packages are diverse and flexible, depending on the budget and customer needs.