Tutoring Vietnamese for Korean in Hanoi
Are you searching for a Vietnamese center tutoring Vietnamese for Korean ? Focus Asia Translation and Interpretation is willing to provide Vietnamese tutors for Koreans who want to learn Vietnamese.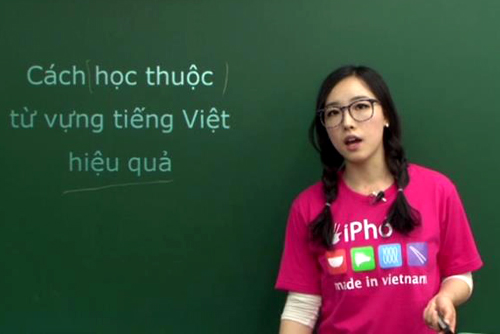 Vietnamese tutors for Koreans who desire to be taught Vietnamese for different purposes:
– Knowing basic skill in communication, serving for studying as well as working.
– Knowing basic grammar
– Completing communication skill with Vietnamese people
– Knowing the most basic and useful knowledge to be able to use it proficiently in writing and communication
Tutoring Vietnamese for Korean pledge learners to provide the best teaching services because they have a lot of teaching experience and are strictly selected by our center. They are all creative tutors with many opportunities to interact with Koreans so they have the ability to grasp psychology as well as understand the ability of each person to impart the knowledge effectively.
They also have a high responsibility in teaching and are high- rated by learners due to their unique teaching methods.
Optimal learning model
With learning commons, our tutors are always dedicated and willing to answer all questions of learners to provide high- quality learning.
Tutors teach basic knowledge including sentences, words, grammar then improving learners' competence which is suitable for their demand.
Tutors teach unique and practical lessons to draw learners' attention. After each lesson, they always helps learners to capture core content. As a result, they will remember and apply the lessons thoroughly in each specific case.
 Contact us to have the best Korean teaching services!
Website: http://www.dichthuatchaua.com
Hanoi office: 26 Láng Hạ Đống Đa
Long Bien office: 478 Nguyen Van Cu- Long Bien- Ha Noi
Saigon company: 89 Pasteur 1 district
Tel/Fax:O4.3.9903758
Telephone number : 0932232318 — Mr Vũ.
Email: lienhe@dichthuatchaua.com