Language is power, life and the instrument of culture, the instrument of domination and liberation
Angela Carter
PROFESSIONAL TRANSLATION
Focus Asia Services is the only translation and Interpreting company in Vietnam applying quality management of professional translation such as: TMS, EC, EC LQA, EC ITS which is designed to control the services. "Refund 100% if translation errors exceed more than 10% " that makes us to be the best choice for your current or future need of interpreting and translation services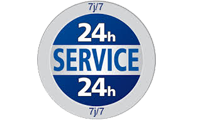 INTERPRETER 24/24
Being proud of 15 years experience in Translation and Interpreting for international seminars, conferences as well as project, financial, accounting, cultural documents etc, we are honour to bring you with the translation and interpreting quality beyond expectations. With over 1000 Interpreters and translators with tremendous enthusiasm are available 24/24 at hand to serve your need..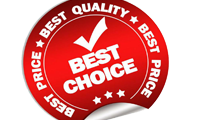 COMPETITIVE PRICE
The motto of our service is "The Best quality with The most reasonable price". We understand the services can not be developed if the price beyond the capabilities of the clients You always get the best quotation in comparison with another translation and interpreting in the same market..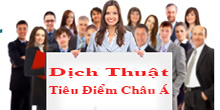 …..If you've experienced a level of service that you're not happy with do let us know so that we can address your concerns and improve our service...
WHY YOU SHOULD CHOOSE ASIA TRANSLATION

As a representative office of the International Language Company, One Stop P.L.C, based in England ,Focus Asia Services J.S.C has built the workflow system according to EN 15038 : 2006 developed by the European Committee for Standardization ( CEN ) including commissioning , proofreading distribution review , project management , quality control…
Starting its business in Vietnam since 2005 , and the Focus Asia Services has made the interpretation and translation work for the development projects for Vietnam bodies and gained praises from our customers and trusted partners .
There are

8 reasons which convince customers to choose us

1. 100 % of our translation staffs possess the Bachelor or higher degree majoring in languages with advanced capabilities and many years of practical experience .
2. Prices is always competitive with the desires to create maximum profit for the clients
3. Commitments: 100% refund if there are translation errors exceeding more than 10%.
4. The leading data security procedures which assure the fastidious customers.
5. Commitment: Quality assurance and in time delivery
6. The best after-sales services and the leading customer care.
8. Our consulting services with specialized skills can confidently meet all from a pin to an elephant requirements.
PROFESSIONAL TRANSLATION AND INTERPRETING COMPANY
FOCUS ASIA TRANSLATION AND INTERPRETATION
English * 中文* Francais* 日本の* Deutsch* 한국의* Pусский* لغة عربية
How can you

 break down

the

language hindrance

to

promote your

international

value

and the t

rade mark

?
Those questions has caused headache to many worldwide managers…
Focus Asia Services is in charge of Translation and Interpreting Services with 15 years of experience. Our top Priority focuses on the quality and effectiveness control including revised management for the interests of customers.
The

achievement which has been gained during 15 year e

fforts

:

Every year, over 10,000 customers including corporations, businesses, organizations and individuals in Vietnam and worldwide using our services (including 2500 frequenters  and still on the move).
The rate of satisfaction on our translation and translating services of translation is 9.46 / 10.
The rate of satisfaction on our customer services is 9,57/10.
The leading commitment : "Refund 100%, when translation and interpreting errors exceeding  10%".
The leading Quality Control such as: EC TMS (Translation Management System), EC LQA (Language Quality Assurance), EC ITS  (Issue Tracking System), EC CRM (Customer Relationship Management).
The services highly appreciated with the trust and support by customers
50 language translation

and

100 financial, accounting, economic, cultural, social

terminologies etc..
Certified and notarized translation.
Professional Interpreting.
Localization (Softwares, Websites, Games).
Multimedia (Voice-over films, Dubbing videos,  subtitle films).
If you are seeking a professional translation and interpreting services , do not hesitate contact us.
Focus Asia Services would like to thank you for your consideration a trust on our services. We are trying to improve our quality control to bring you the best translation and translating services.